Why are shorelines important?
Throughout their lifetimes, over 90% of wildlife species use these land-water interfaces for food, shelter, breeding, and rearing areas. Shorelines also protect your property from erosion, and prevent harmful substances getting into your lake. The less human effects, the less likelihood you get algae blooms too.
Plan
We visit your site and work with you to create a custom plan suited to your shoreline and your aesthetics.
Plant
In the Fall, we'll come and plant the plants. We work with sponsors to subsidize the costs!
Transform
Our shorelines are designed to need minimal maintenance. Over the next few years, you'll see your shoreline transform!
Interested? We have funding for Southern Ontario! Contact us
A project by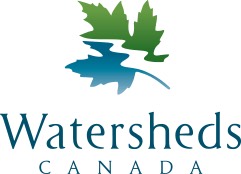 © 2019 The Natural Edge  
© 2019 Watersheds Canada
MORE: https://naturaledge.watersheds.ca/?fbclid=IwAR1FVY0TdzAWZj8D38-IkgHUF5XwmSwJd9OWewaA4Umb4msIHpYM7QDufPk