---
Permits for any shoreline work including docks and weed control are required from three agencies.
Rideau Valley Conservation Authority
https://www.rvca.ca/regulations-planning/rvca-permits-section-28/do-i-need-a-permit?platform=hootsuite
Parks Canada
https://www.pc.gc.ca/en/lhn-nhs/on/rideau/info/riverains-shoreline
Township of Rideau Lakes
http://www.rideaulakes.ca/services/building-planning/waterfront/
---

"PLANT A SAPLING IN 2020!"
The Upper Rideau Lake Association (URLA) is launching a new "sapling program" for 2020, to support the planting of up to 300 saplings on the shoreline/adjoining properties of Upper Rideau Lake and its watershed.  
This habitat restoration program will supplement the existing URLA small seedling program, by planting larger plants to more immediately improve lake water quality and the shoreline environment.  Let's do everything we can to improve our lake water quality!
Saplings will be a "2 gallon size", comprising indigenous species of trees or shrubs. (These plants are between 1 and 4 feet in height, depending on species.)
Trees/shrubs are offered to URLA members and others on the lake/watershed on a "first-come, first-first served" basis. The exact mix of species will depend on availability from the nursery in the fall.
Cost to URLA members is $3.00/sapling.  The price for non-members is $12/tree – both prices are fantastic savings!
Please note: Maximum order is 5 trees/shrubs per household.
Payment in advance – we need your payment by September 30, 2019. Electronic fund transfer to URLA is the preferred payment method. 
Your trees will be available for pickup in early May 2020.
In launching this vital program, we want to very much thank our funding and supplier partners, the Rideau Valley Conservation Authority (RVCA), and the Rideau Lakes Environmental Foundation (RLEF).
Jane MacDonald's reasons to plant trees
Planting native species helps ensure that your planting will succeed. 

For a complete seven page list of all plants click Native Shoreline Species List
Protect your lake by restoring a natural shoreline.

Why are shorelines important?
Throughout their lifetimes, over 90% of wildlife species use these land-water interfaces for food, shelter, breeding, and rearing areas. Shorelines also protect your property from erosion, and prevent harmful substances getting into your lake. The less human effects, the less likelihood you get algae blooms too.
Plan
We visit your site and work with you to create a custom plan suited to your shoreline and your aesthetics.
Plant
In the Fall, we'll come and plant the plants. We work with sponsors to subsidize the costs!
Transform
Our shorelines are designed to need minimal maintenance. Over the next few years, you'll see your shoreline transform!
Interested? We have funding for Southern Ontario! Contact us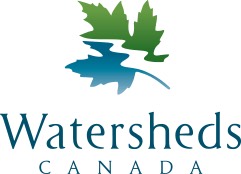 MORE: https://naturaledge.watersheds.ca/?fbclid=IwAR1FVY0TdzAWZj8D38-IkgHUF5XwmSwJd9OWewaA4Umb4msIHpYM7QDufPk
Watershed Watch
URLA have contracted the services of the Centre for Sustainable Watersheds to monitor the health of Upper Rideau Lake, 2002-2004. Water samples are taken at each of 12 established sites around the Lake.
URLA volunteers have also aided the RVCA in their testing for the Watershed Watch Program, 2005-2010.
Data taken from the samples is archived for long term trend analysis.
The Lake Networking Group has prepared a Lake Protection Workbook, a tool designed for you to
self-assess whether activities and uses on your property are
protecting your lake. Practical information, recommendations and space for recording improvements are offered to assist you in your lake protection efforts. Your completed workbook is for you to keep and is completely confidential. 2019-LakeProtectionWorkbook

Jayne is a director of the Rideau Lakes Environmental Foundation, Community Representative on the City of Kingston Environmental Advisory Forum (KEAF), and Past President of the Upper Rideau Lake Association (URLA). Follow her postings on the URLA Face book group.      See the reasons here.

WEEDS IN
UPPER
RIDEAU
LAKE
Aquatic Vegetation Cutting Permit Conditions
http://www.rideau-info.com/local/rideaucanal-aquatic-permit.html
Instructions for Making Application to Perform Work in the Waters and along the Shorelines of the Rideau Canal
http://rideauaquaticweedcontrol.com/uploads/7/6/5/4/76546717/new_rideau_appguide_e.pdf
Do I need a permit
https://www.rvca.ca/regulations-planning/rvca-permits-section-28/do-i-need-a-permit?platform=hootsuite
Upper Rideau Lake at a Glance: An initial values survey carried out on Upper Rideau Lake demonstrated that the number one concern of property owners was water quality. From these surveys, we determined that some of the favorite activities of lake residents included swimming, power boating, and appreciating nature. Power boating seems to be slightly more popular on Upper Rideau Lake than other lakes we surveyed in Ontario. Upper Rideau has a typical distribution of residency status for property owners, with about 75% being seasonal and about 22% being permanent. Upper Rideau Lake Report-1
Rideau  Valley Conversation Authority
RVCA's Shoreline Naturalization Program offers technical guidance, project management and financial assistance to waterfront property owners interested in naturalizing their shorelines https://www.rvca.ca/stewardship-grants/shoreline-naturalization/shoreline-naturalization-program 
A list of plants, shrubs and trees available through the Shoreline Naturalization Program https://www.rvca.ca/rvca-publications/resources/shoreline-naturalization-program-species-availability-list
Parks Canada
If you are a property owner on the Upper Rideau Lake which is part of the Rideau Canal, you may be considering alterations to your property. Perhaps you're unsure of the boundaries of the Rideau Canal or are a bit confused about jurisdictions. You may be thinking, "Who do I get a permit from and for what?" Below you will find key information about shoreline permitting, the role of Parks Canada in development reviews, and best practices for healthy waterfront properties
https://www.pc.gc.ca/en/lhn-nhs/on/rideau/info/riverains-shoreline
Township of Rideau Lakes
Waterfront development accounts for a majority of the development activity in the Township. Due to the sensitive nature of permitting development in close proximity to waterbodies, the Township has adopted a number of application processes and policies to ensure the long term protection of this important environment while permitting an appropriate amount of development for private land owners. Click here for our Waterfront Official Plan Policies.
http://www.rideaulakes.ca/services/building-planning/waterfront/
URLA Tree Planting Program
Select native "bare root" trees and shrubs will be available once again this spring, free to URLA members. Choose from the plants below to help form a natural lakeshore, and contribute to better lake water quality. Naturalized shorelines stop nutrients from leaching into our lake, help prevent soil erosion and can reduce the growth of algae and weeds in the lake.
Trees available this year include Black Willow (prefers "wet feet"/moist conditions), Bur Oak (moist/dry conditions), Chokecherry(moist to dry conditions), Eastern White Cedar (moist conditions), Eastern White Pine (moist/dry), Hard (Sugar) Maple (intermediate to dry conditions), Larch (wet/moist), Red Maple (wet/moist), Red Oak (moist/dry), Silver Maple (wet/intermediate), White Birch (moist/dry), and White Spruce (moist/intermediate).
Shrubs available include Black Elderberry (prefers wet/moist conditions), Gray Dogwood (moist/intermediate), Highbush Cranberry (wet to intermediate), Nannyberry (wet/moist), Pussy Willow (wet/moist), Red Osier Dogwood (wet to intermediate), Sandbar Willow (wet/moist), Sweet Gale (wet to intermediate), Alternate Leaf Dogwood (moist/intermediate), and Serviceberry (moist to dry conditions).
Note: All plants are bare-root and small compared to those purchased commercially. Bare root seedlings should be planted within a day or so of pickup, if at all possible.
Orders: Minimum orders per variety of both trees and shrubs are groups of 10 plants. Orders must be placed by Friday, December 7, 2018 by contacting John McDowell by email at lakeshore.urla@gmail.com, or by telephone at 613-722-5829. Please make sure to include your name, phone number, and email address, when submitting your order.
Pickup: Plants may be picked up between 11 a.m. and noon on Saturday, May 4, 2019 at the North Crosby Municipal Yard on County Road 10.   However if this date is not possible for you please identify who will pick up your order for you.
Some species will sell out, and URLA has a maximum number of trees available. All plants come in bundles of 10 only.